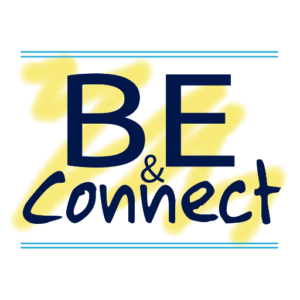 BE the person who enjoys deep, meaningful, satisfying connections with other people.
Do you have people all around you, but still feel alone?
Do you have lots of friends on social media, but don't feel like people really get you?
Do you want to be understood and appreciated by other people?
Do you want to share the real you and have people want more of you?
You can BE that person!
You already bring great value to the world just by being you.
Now you can learn how to BE–that is, how to show up differently–in those relationships so you feel really connected.
The Be and Connect class will be highly beneficial for many different kinds of people, for many reasons. Here are some specific benefits for different folks:
Parents, your teenagers will feel like you get them and find being around you more appealing.
Couples, enjoy more understanding and compassion for each other.
People of faith, share your love for God in a way that's genuine and inviting.
Bosses, inspire your employees to want to do their best for you.
…just to name a few.
It all stems from how you are being and it's all about connection.
Be and Connect is a live and intensive 7-week class that will empower you to Be the person who enjoys deep connection with other people.
It is offered as an in-person class in the Sacramento area and as an online class. Both options include an additional mid-week coaching call with your teacher, Rena Bonesio, to help you apply what you've been learning in class.
You can have those deeper connections you desire.
 For more information, or to register, contact Rena at  (916) 243-5564.